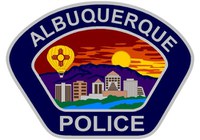 APD appoints promotions to assistant management positions – City of Albuquerque
ALBUQUERQUE – Chief Harold Medina has announced two new Deputy Chiefs who will join the ODA leadership team. In addition, Deputy Head Eric Garcia will now use his experience to oversee different units within the department.
Joshua Brown, commander of the Valley Area Command, will be promoted to deputy chief of the Field Services Bureau. Deputy Chief Donovan Olvera will retire from his current post.
Cori Lowe, Commander of APD's Compliance and Oversight Division, will be promoted to Deputy Chief Compliance Officer, creating a new Deputy Chief position. Lowe is the first woman to serve as a deputy head of the ministry in more than a decade. Rich Evans will step in as the acting commander of the Home Affairs Force Division while the post is open for applications.
Deputy Head of ODA Eric Garcia will retain his title of 2sd Deputy Chief and will additionally assume the responsibilities of the Deputy Superintendent of Reform. DC Garcia will oversee the Internal Affairs Division, Professional Standards and the Forces Division. In addition, he will continue to be in charge of crisis intervention, peer support and behavioral sciences.
"Deputy Chief Garcia has been involved in the ODA reform process since DOJ arrived in Albuquerque," ​​said Chief Harold Medina. "With his knowledge and expertise, overseeing the two internal affairs divisions will prove fruitful for the department. "
"As we move forward in the reform process, it is important that we have a deputy leader who oversees compliance, ensuring the ministry stays on track," said Chief Harold Medina. "Deputy Chief Lowe has been a tremendous asset overseeing the Compliance and Oversight division, which is why we believe she will be successful in this role. "
"Our Field Service Division is made up of ODA men and women who patrol the streets of our community and keep our residents safe," said Chief Harold Medina. "Deputy Chief Brown has proven to be a strong commander overseeing his area command and will be a great asset in overseeing the brave men and women of ODA."
"Deputy Chief Donovan Olvera came in at a pivotal time to help the department when it was badly needed," said Chief Harold Medina. "Donovan will now be able to resume his efforts outside law enforcement, and he will be sorely missed."
Deputy Chief Josh Brown
Deputy Chief Josh Brown has worked for the Albuquerque Police Department for over 20 years. He graduated from APD 82sd Cadet class in 2000. During his career he served in the Field Services office, K9 unit and with the SWAT team. He was promoted to the rank of sergeant in 2014 where he oversaw the auto theft unit of the Albuquerque Police Department. In 2018, he was promoted to the rank of lieutenant where he oversaw the property crimes section of the Albuquerque Police Department. Deputy Chief Brown served as the commander of Valley Area Command.
DC Brown is originally from New Mexico. He attended the University of New Mexico where he obtained a bachelor's degree in criminology.
Deputy Chief Cori Lowe
Deputy Chief Cori Lowe joined the Albuquerque Police Department in 2005 as a Field Services Office Officer. This year marks Lowe's 16e year with APD. From Field Services, she spent several years in violent crime as a robbery detective, then became a sergeant with armed robbery. Lowe also spent time as a lieutenant with the Narcotics Task Force. As of December 2017, Deputy Chief Lowe was the Compliance Lieutenant, then promoted to Commander. She has been on temporary duty in the Home Affairs Force Division since February.
Deputy Chief Eric Garcia
Deputy Chief Eric Garcia has been with the Albuquerque Police Department since June 1990. He was a patroller from 1990 to 1993 and then joined the Family Violence Response Team. From 1995 to 1998, Garcia was in the Gangs Unit and was subsequently promoted to Sergeant.
In 2004 Garcia was promoted to lieutenant working with the Field Services Bureau in what are now the Northwest and Southwest Zone Commands. DC Garcia worked in the Operations Review for a time, then was promoted to Commander in 2007 for Property Crimes, Metropolitan Traffic Division, and Special Investigations Division.
In 2013, he was promoted to Deputy Head of the Bureau of Investigation, now known as the Bureau of Professional Standards and Accountability.