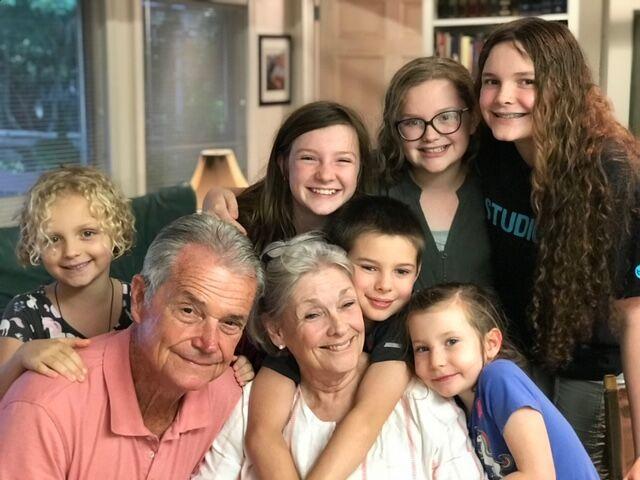 Carolyn Jean Mullinax Carroll | Obituary
Carolyn Jean Mullinax Carroll
September 13, 1946 – August 1, 2021
Carolyn Jean Mullinax Carroll of Milano, Texas went to be with the Lord on August 1, 2021. Carolyn was born on September 13, 1946, to Jewell and Odell Mullinax in Cameron, Texas. She accepted Christ as her Savior at a young age and was baptized at Battetown Baptist Church. Her relationship with the Lord Jesus was the foundation of her life.
Carolyn attended Yoe High School in Cameron where she enjoyed campus life as a class officer and cheerleader, known affectionately as "Mickey Mullinax". She graduated from high school in 1964 and went on to study at Durham Business College in Houston. Carolyn married D. Lee Carroll and they raised their family in Bay City, Texas. She was a joyful, dedicated and loving mother and a church and community volunteer. She also played a key role in the management and operation of their thriving construction business, where her tireless and impeccable attention to detail was well known.
Carolyn was predeceased by her mother Odell Mullinax, her father Jewell Mullinax, her sister Betty Jo Mullinax Stuart and her sister Patsy Ruth Mullinax Fisher as well as many grandparents, aunts, uncles, nephews and cousins ​​well- loved ones with whom she has always remained in close contact. , love relationship.
She is survived by her husband of 52 years and three children, Jodi Leigh Carroll of Cameron, Texas; Dudley Lee Carroll of Fort Worth, Texas, his wife Joy and children, Sophia, Samara and Phoebe; Jayson Hughes Carroll of Brenham, Texas, his wife Rachel and children, Dixie, Cooper and Pepper. She is also survived by her beloved sister Linda Denise Mullinax Brown of Gause, Texas, her nieces and a nephew. Carolyn was well recognized by her family and friends as generous in spirit and generous to those she loved. Her six grandchildren always knew they were loved by their "Grammys," and nothing was more special to them than spending time with her at the "Ranch".
Friends and family are invited to an afternoon of remembrance and recognition of his fulfilled life with a memorial visit to the Communion Hall of the First Baptist Church in Milan (211 South Church Street, Milano TX) on Saturday 14 2021 between 10 a.m. and 2 p.m. feel free to send tributes to the family at TributesCJC @ Protonmail.com.