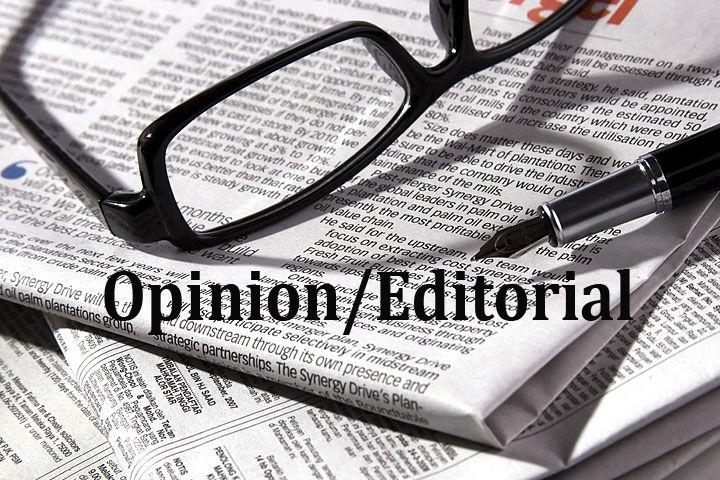 Teen leadership could finally build a dog park | Opinion
Girl Scouts do more than sell cookies and sing campfire songs.
They also lead major projects in their troops to earn merit badges. They also live by Girl Scout Law and are committed, promising to help others.
Girl Scout Elizabeth Drane puts her scouting to good use by offering to help the City of Victoria build a much needed and long-talked about dog park.
His plan is to build it in Riverside Park with the city providing the land, fence, sidewalk and water. It would provide benches, shade and an agility course for the dogs.
This fine example of good citizenship will benefit not only the city, but also residents and their dogs for many years to come.
The Industrial High School junior showed incredible leadership in reaching out to the city's Parks and Recreation Commission and speaking with Parks and Recreation Director Jason Alfaro. She studied the needs, developed a plan and then got to work to present the plan.
She decided to put the dog park as part of her Girl Scout gold medal project because she thinks it's good for the community and knows it will have a lasting impact on the city.
This isn't the first time the city has considered a dog park.
In 2014, when the Victoria Horseman's Club terminated its contract with the city and the arena returned to the city, discussions were swift and furious that the arena would become the dog park. But financial worries put the brakes on the project.
The city asked for a local fundraiser, but that didn't work out either.
Then, in 2019, a local resident started a petition calling for the construction of a dog park. Again, the cost was used as the reason it wasn't coming true, despite already being in the city's 2025 overall master plan.
Funding can also play an important role in Drane's demand. The proposed park master plan includes plans for a dog park, but city council did not approve the plan and funding for it was not included in the newly enacted city budget.
This is not a compromise, Drane has two years to make his plan a reality.
If she and the city are to do it this year, they will have to seek grants, donations and other avenues of funding. Alfaro puts the cost to the city at around $ 1,700 based on old estimates. Drane needs around $ 4,000, but if she can raise $ 10,000, she thinks she can have everything on her wishlist for the park.
Drane's drive to make this a reality speaks volumes about his leadership abilities and is a taste of his desire to raise funds to make the park a reality.
Cities and nonprofits struggle to get people to volunteer to be part of projects. But Drane sets an example for other adolescents and adults, who want to make plans to improve their community.
She wants the park for two reasons – to give her a place to bring her dogs and earn her Girl Scout gold medal – the greatest honor a Girl Scout can earn.
The project, to qualify for a gold medal, must have a lasting impact on the community. The dog park is sure to meet this requirement. The city has already agreed to maintain the park once it is completed.
We believe Drane will find ways to raise funds for his part of the project. We also believe she is willing to work with the Parks Department to help find grants and other funding avenues to put the project on a solid financial footing.
Civic and community organizations can help Drane and the city make this a reality. We know that civic groups such as Lions, Rotary and Kiwanis clubs are always on the lookout for useful projects to support financially in the community. It's a perfect opportunity.
Drane's leadership is no accident. She developed it over the years as a Boy Scout. She will continue to use these skills throughout her college education and career.
According to the Girl Scout website, 99% of Gold Award Girl Scouts take on leadership roles in their day-to-day lives.
Why do we think Drane, perhaps the youngest person to request such a facility, will have a positive outcome?
She has moxie. She has leadership. She's a Girl Scout who knows how to get things done.
This opinion reflects the views of the Victoria Advocate Editorial Board.