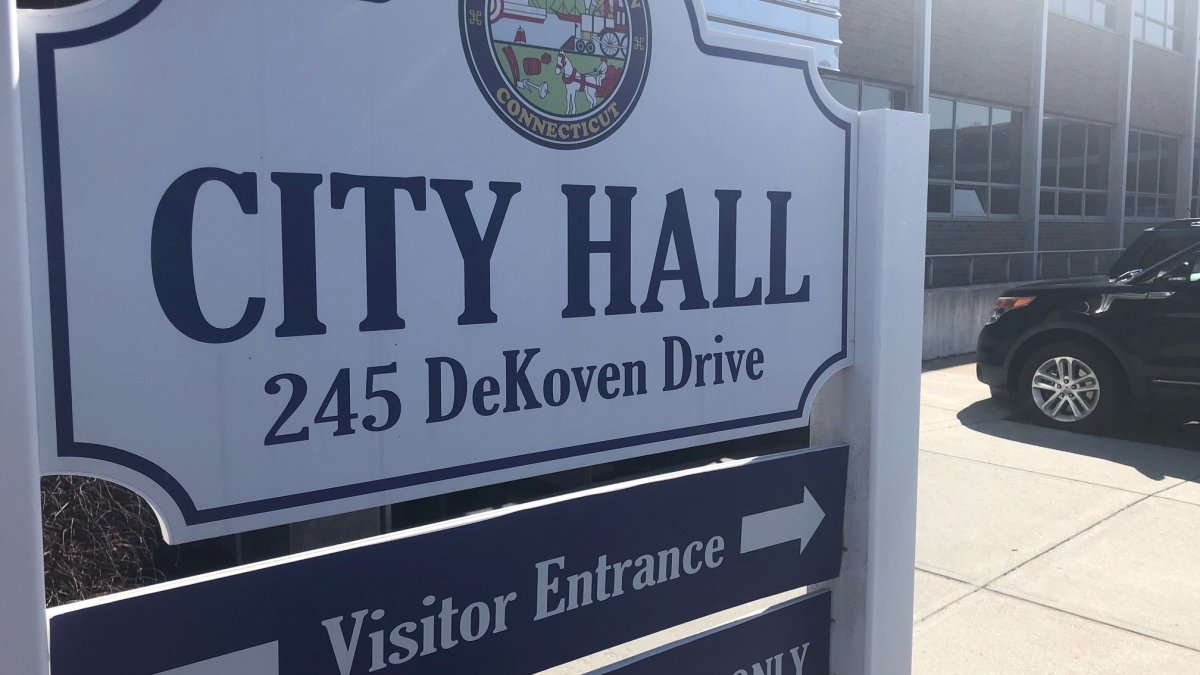 Middletown school superintendent on leave amid harassment and bullying allegations – NBC Connecticut
Middletown Public Schools Superintendent Michael T. Conner was put on leave at his own request Monday night as the Board of Education grapples with allegations of harassment and intimidation among school administrators.
At a special Education Council meeting on Monday evening, Council members voted in favor of a motion to investigate the allegations and in favor of a motion to grant Conner time off, with effect immediate.
It comes after several school unions called on city officials to take action on several anonymous complaints, and the problem came to a head at a joint council meeting last Thursday evening.
"Many members past and present have expressed serious concerns to us about the repeated harassment, intimidation and retaliation by senior management at central office. Our members no longer feel safe to voice these concerns. through channels provided by the Board of Education and the City of Middletown, "UPSEU Local 6457 President Ann Gregg said at the meeting.
Gregg added that union representatives had received statements from 15 former employees ahead of last Thursday's meeting. She also said former members who have raised issues in the past have been ignored.
Erica Hunter, a Middletown resident, said she supported the Board of Education and the Superintendent and called the abuse allegations "unfounded".
"I believe he's actually doing his job and it's his first job as a superintendent and he's done a phenomenal job," Hunter said.
David Roane, another Middletown resident, believes Conner, who is black, is being targeted because of his race.
"The charges against him if he wasn't a black man, they wouldn't make them," Roane said.
Others, including former school worker Jim D'Antonio, said these issues had nothing to do with race and everything to do with how people were treated.
"Many of us who worked here were treated very badly and had to leave for our health, people who didn't want to talk because they were afraid of it," said D'Antonio, who worked as a guard.
He added that these problems are not limited to the current administration.
Several Middletown school unions are calling on city officials to investigate accusations of harassment and bullying among school administrators.
"There are more people involved than just the superintendent," he said.
Others, including William McKissick, pastor of New Jerusalem Christian Center church and Moses Harvill, pastor of Cross Stree AME Zion church, said they were keen to ensure the process and any investigation is carried out. in a fair manner.
Mayor Benjamin Florsheim, Majority Leader City Councilor Eugene P. Nocera and Minority Leader City Councilor Philip J. Pessina collectively issued a statement on the allegations after last week's meeting.
"The allegations we have received about conduct in Middletown Public Schools are deeply upsetting and utterly incompatible with the values ​​of Middletown as a city and school system. They warrant a full, fair and independent investigation into them. veracity, "the statement read.
"We urge the Board of Education to take immediate action to ensure that such an investigation is launched and anticipate the full cooperation of all parties involved so that our outstanding educators can continue their essential mission of providing a quality education. quality to all Middletown students, "the statement continued. .