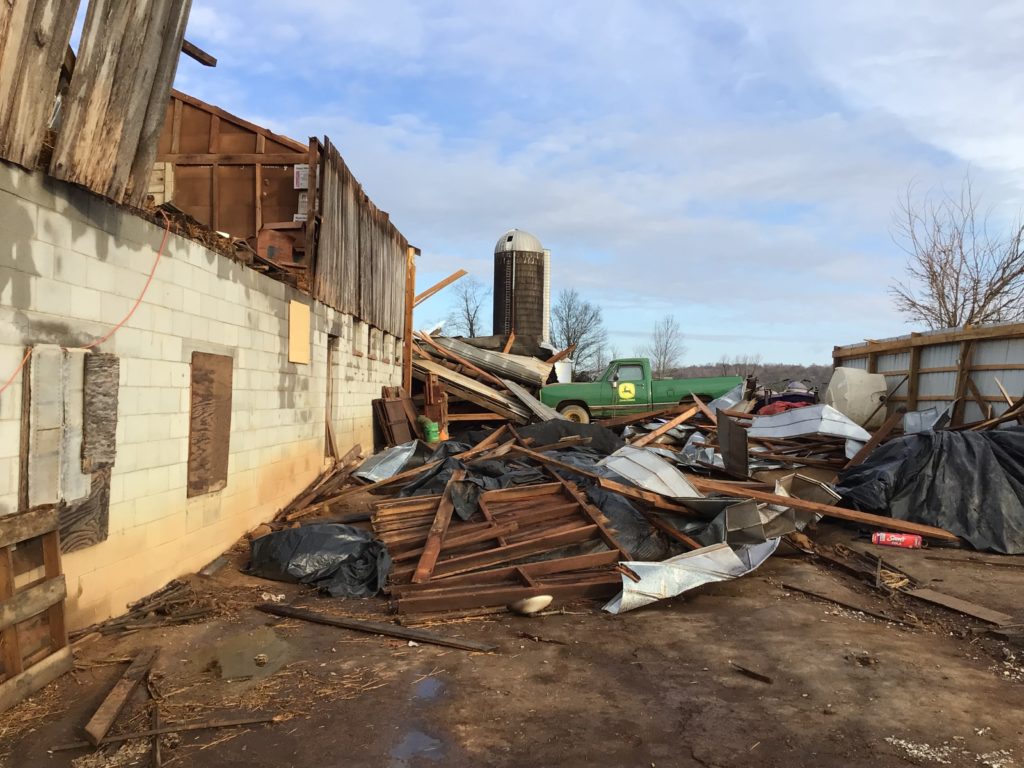 NWS confirms tornado EF-1 in Todd County on Monday
The National Weather Service confirmed that an EF-1 tornado made landfall in Todd County north of Elkton early Monday and remained on the ground for more than 8 miles.
Investigation teams were in Todd County on Tuesday to examine the path that began at the intersection of US 68 in Tress Shop Road at around 4:33 a.m. The tornado's path continued east through Stokes Road, near the New Life Pentecostal Church, then crossed Kentucky Highway 181 between Stratton Road and Blue and Gray Road.
Surveyors said the tornado remained just south of Clay Cole Road and ended in an area near the intersection of Pea Ridge-Sharon Grove Road and Goodman Road.
The total length of the tornado path was 8.3 miles long and 100 meters wide with peak winds estimated at 90 mph.
Meteorologist Sean Poulos said investigative teams were looking for several specific items when assessing tornado damage.
click to download audio Poulos says the investigative team at Elkton observed damage along the eight mile path.
click to download audio While tornadoes are usually associated with spring, Poulos says weather conditions in this part of the country make severe weather events possible year-round.
click to download audio The National Weather Service and Todd County Emergency Management said several older barns were damaged or destroyed and some minor roof damage was done to a few barns and houses. They also said that many large trees were uprooted or broken and two semi-trailers were overturned.