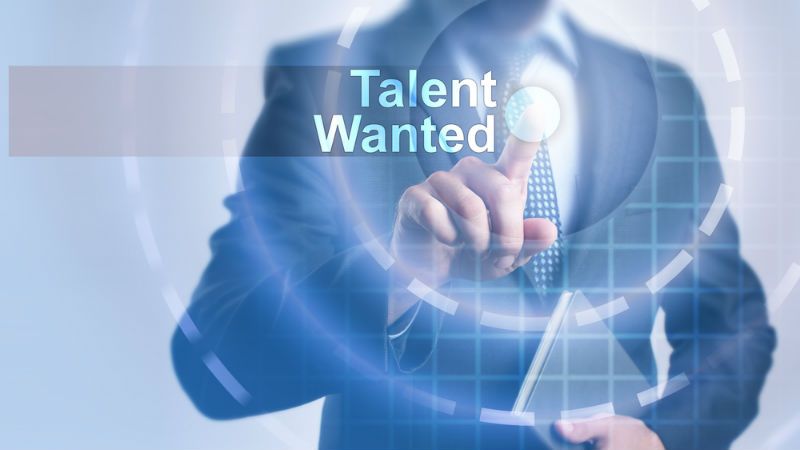 Post-Covid-19 shift in employee values ​​risks energy industry exodus
[ad_1]
The modern energy workforce is increasingly restless, with a recent report revealing that four-fifths of today's oil and gas workers are considering leaving the industry. Job security is certainly a factor, with our recent GETI 2021 report finding that 69% of electrical workers and 78% of oil and gas workers feel less secure in their jobs, with the majority attributing this to the pandemic. Yet this is also in part attributable to a dramatic shift in the priorities of modern employees in the post-pandemic era. This creates a new imperative to reconfigure the energy industry work environment around appealing to a new and different generation of energy workers.
The pandemic has also transformed employee values ​​in ways that could exacerbate the exodus of energy workers. Growing awareness of collective health and even climate change during the pandemic has accelerated the emergence of a more socially aware "belief-driven" employee. Increasingly, these employee values ​​are seen to conflict with the perceived nature of many energy companies. Evidence indicates that the pandemic has placed values ​​such as family, freedom and diversity at the forefront of employee expectations, while transforming health, wellness, digitalization and environmental policies into differentiators brand keys. This could create culture shock with an energy industry seen as traditionalist in technology and less diverse.
How the pandemic changed the values ​​of workers
Forrester, the analytics house, has long observed the rise of ethical, value-based consumers, who increasingly use their purchasing power to express their social and environmental beliefs. This is reflected in a similar trend among employees who feel empowered to choose jobs that reflect their beliefs. Evidence suggests that Covid-19 is transforming the values ​​of these employees in ways that could create a major recruitment and retention challenge in the energy sector.
For example, our 2021 Talent Retention Report found that the disproportionate effect of Covid-19 on minority groups pushed diversity higher on the agenda of modern employees. Since the start of the pandemic, 2 million women have considered quitting or downgrading their careers, while ethnic minorities have been hit hardest by the virus. Sixty-two percent of workers now say they would or have already left their employer for a more inclusive employer, posing a challenge for an energy industry with just 7 percent ethnic minorities and 22 percent. female representation.
The pandemic has also seen workers embrace more family responsibilities, turning family life into a key value and propelling family-friendly policies to greater prominence in employee considerations. Our GETI 2021 report found that staying close to family and friends now trumps desire for pay among some oil and gas workers, and 47% of those who don't want to move cited closeness to family. Likewise, stay-at-home policies have reinforced a long-standing trend among employees valuing home, autonomy and freedom on fixed hours and remote deployments.
Covid-19 even put climate change higher on the employee agenda. Forrester analysts note that the escalation of extreme weather events throughout 2020 has conveyed, literally and figuratively, the effects of climate change on a population confined to their homes by the lockdown. This has boosted environmental awareness among workers and consumers alike, posing a risk to employer brands in carbon-intensive energy industries. It should come as no surprise then that our GETI 2021 report found that 79% of workers in the energy sector would consider switching to a new sector in the next three years and that renewables have become the sector of choice.
Additionally, the notion that 'we're all in the same boat' during the pandemic has reinforced a sense of shared responsibility for collective health, challenging the energy industry to minimize workplace risks. and long working hours. The lockdown restrictions have also raised awareness among employees about mental health, a particular concern for energy companies, with 94% of utility workers recently reporting increased stress at work.
Stay-at-home orders have also made workers dependent on digitization, turning technological progress into a necessity and a social good. However, it could drive future employees away from an energy industry still seen as technologically regressive.
A fundamental transformation of the energy sector
Cumulatively, these recent changes have shaped a new set of values ​​that determine employee expectations, which do not match the perceived characteristics of the energy industry. It comes at a time when a digital skills shortage and growing competition for an increasingly restless talent pool have dramatically increased the challenges of employee retention. Retaining this new generation of workers will require a reorientation of everything from workplace policies to performance measurement across the energy sector.
With diversity now a key consideration for career choices, energy companies must reconfigure the corporate culture around pluralism rather than uniformity. Our Talent Retention report notes that a pioneering energy company, Omaha Power District, has created immersive experiences and support networks for diverse groups of employees. This has resulted in changes from including diversity questions in management interviews to employee-assisted searches of ethnic minority candidates. It offers an example of how energy companies can demonstrate inclusive values ​​and drive retention and recruitment by giving diverse employees greater representation in decision-making.
As people spend more time with their families during the lockdown, energy companies may also re-evaluate workplace benefits and reconfigure brand values ​​around family and flexible working. Traditional perks like refunds for shuttle fees and on-site meals could be complemented by family-friendly rewards like parenting resources and flexible hours. Instead of focusing only on financial relocation incentives, companies could also offer benefits to those who wish to stay close to their families.
With employee health more on the agenda in the wake of Covid-19, employers in the energy sector will also need to demonstrate a renewed commitment to mental and physical health. All benefits should be reassessed with an emphasis on promoting the welfare of the workforce. Some pioneering energy and tech companies such as BP and HP are now including everything from private mental health coverage to remote nature retreats in their workplace benefits. Even performance measures could be extended to include personal development goals such as improved fitness, better work / life balance, or meditation practice. Above all, change comes from above and leaders need to develop and show greater compassion by connecting with staff at all levels.
Additionally, the energy industry needs to overhaul its legacy systems and associated image of being overtly traditional to retain a workforce of innovators increasingly accustomed to remote working. It will also help tackle a growing digital skills shortage as the industry undergoes a data and AI revolution. Whenever possible, employees should have access to the latest technology at work and to digitized and decentralized work functions to facilitate remote working. Companies need to determine which divisions and departments can benefit from flexible working. It could also help drastically reduce the environmental footprint of employee travel, helping to retain an increasingly environmentally conscious workforce.
The energy industry is at a crossroads. Its recent digital transformation puts the sector in a race against other native digital industries to recruit and retain talent. This means that companies are now competing for a more diverse, family-oriented, socially and environmentally conscious worker who is increasingly guided by values ​​in choosing their employer. As the energy industry shifts from fossil fuels to a sustainable energy mix, the demographics of its workforce will change further to reflect this. The companies which will attract and retain this workforce will be those which will know how to design their offer according to the permanent evolution of the profile and the values ​​of its current employees.
Pete Denham, Vice-President Europe and Africa, Air
[ad_2]