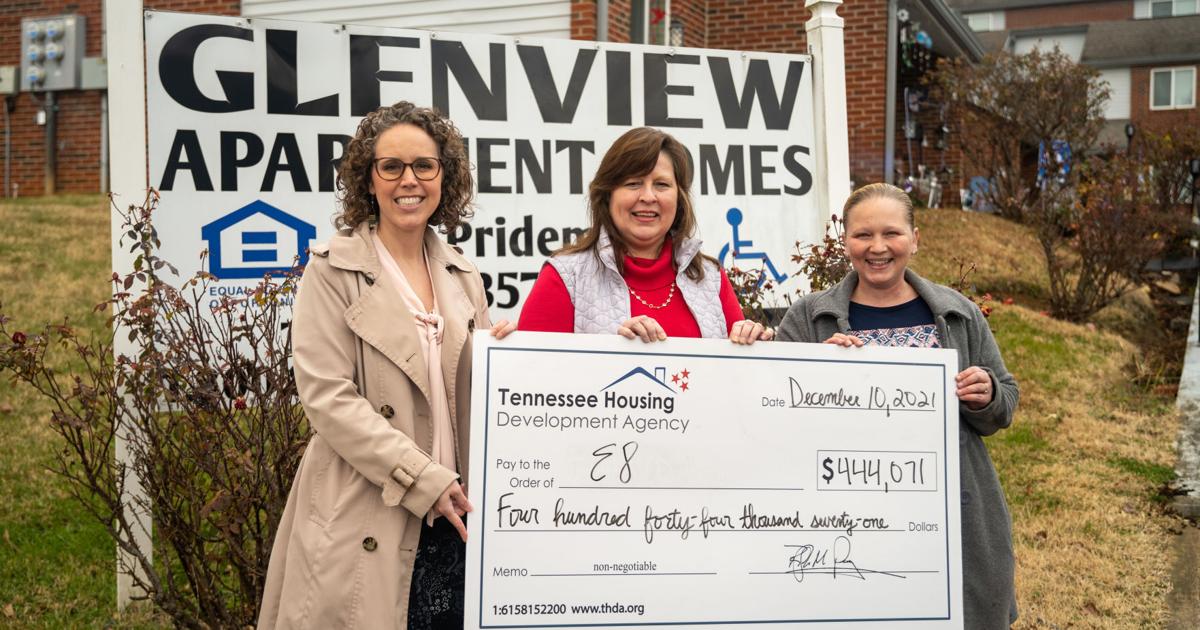 $ 441,000 THDA Grant Renovates 24 Units for Low-Income Church Hill Residents | Rogersville
A grant from the Tennessee Housing Development Agency will help the Eastern 8 Community Development Corporation in its efforts to provide affordable housing in Hawkins County.
The Tennessee Housing Trust Fund grant of $ 441,071 will be used by Eastern 8 to renovate the 24 Glenview Apartments located in Church Hill. Eastern 8 took over the management of affordable housing ownership to ensure that residents' rent would stay below market rates.
THDA Executive Director Ralph M. Perrey said grant funding will allow Eastern 8 to continue to provide an important resource to low-income residents of Hawkins County.
"Everyone has the right to have safe, decent and affordable housing," said Perrey. "This funding will give Eastern 8 the ability to modernize these apartments and continue to provide affordable housing to individuals and families who need it." "
Eastern 8 chief executive Sherry Trent said grant funding was crucial in moving the project forward.
"The funding from THDA will be used to pay for the improvements and help us keep the rent low," Trent said. "If these homes were at market rates, the people who live there would be on the streets. To us, being able to preserve and maintain these homes as low income units is important to Church Hill and Hawkins County.
Trent said no current residents will be moved while the apartments are being renovated. Eastern 8 plans to spend between $ 15,000 and $ 20,000 to modernize each unit, she said. The work is expected to be completed in late fall 2022.
When completed, the apartments will include new heaters, water heaters, doors and windows, as well as energy efficient appliances. Deferred unit maintenance and loopholes in the Americans with Disabilities Act will also be addressed where possible.
The apartments will continue to serve residents who earn less than 80% of the region's median income. Residents will also be able to maintain their project-based rental assistance through USDA Rural Development.
The Tennessee Housing Trust Fund (THTF) was established by the THDA Board of Directors to provide financial support for innovative and affordable initiatives that meet the housing needs of Tennessee's most vulnerable residents.
The funding for the Tennessee Housing Trust Fund comes entirely from income generated by THDA's single-family mortgage program. THTF grants are awarded through a competitive application process. Since 2006, THDA has provided more than $ 80 million in THTF grants to local governments and nonprofits across the state.