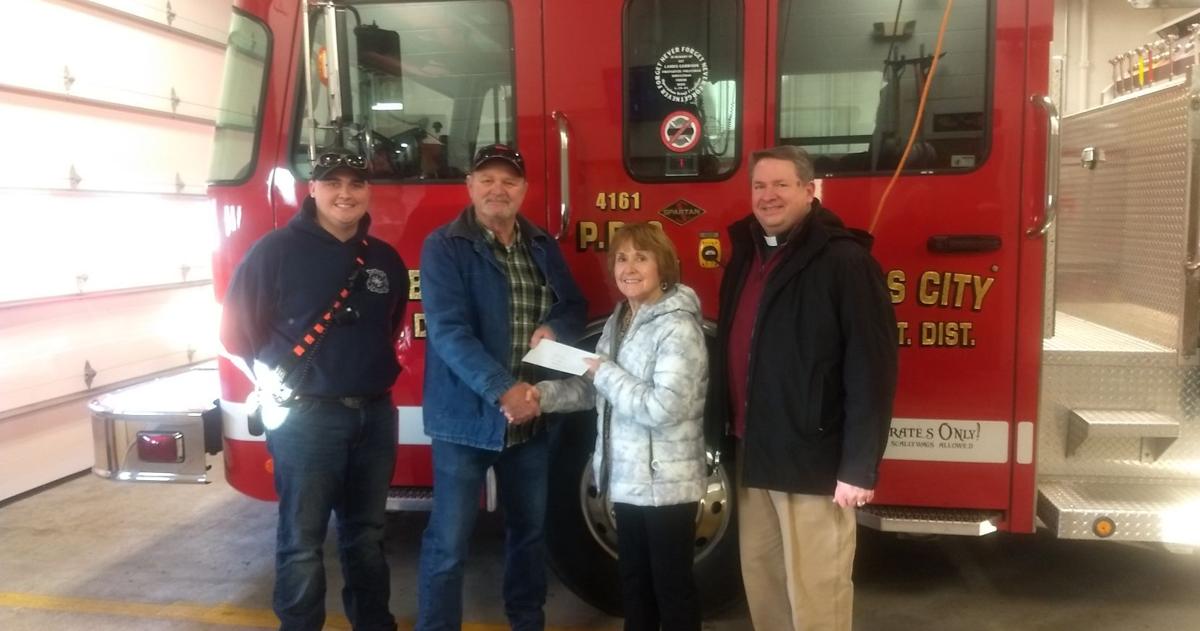 Upcoming Church Retreats and Messiah Lutheran, Port Byron, Support Firefighters | faith and values
Elaine Brown, who oversees food safety guidelines at Messiah Lutheran Church in Port Byron, presents a check for $800 to Don Carey, fire chief for the Rapids City Fire Protection District at the Port Fire Station Byron. Tyler Kline, left, of Rapids City and volunteer firefighter, and David Efflandt, the new Minister of Messiah, look on. The $800 is part of the $1,605.76 Messiah earned from his recent Swedish takeout dinner. The remaining amount was shared between the high school youth of the church and those in confirmation.
Carey said, "We are blessed to have people in the community, like Messiah, supporting us." In addition to "day-to-day expenses, we have additional costs due to the protective equipment needed to keep our volunteers safe during COVID. The number of calls for help has exploded over the past two years. The chef added: "We have purchased a new ladder truck to replace the two older ladder trucks which were impacting our budget." Carey said a new fire station is being built on Route 84 between Port Byron and Rapids City. Port Byron station has been leased since 2008 to the village of Port Byron.
"This donation," Carey said, "will help us with all of our projects. We also need volunteer firefighters. Whatever your ability, consider giving back to your community and give us a call at 309-523-2511.