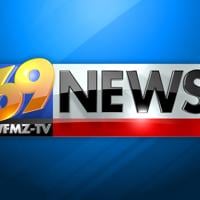 Regal Ware Expands Leadership Team with Three Key Strategic Hires | News
KEWASKUM, Wis., February 10, 2022 /PRNewswire-PRWeb/ — Royal items, an American marketing and manufacturing company rooted in the food and beverage industry, which has been providing premium products to families since 1945, welcomes three new members to its management team. Direct Sales Veteran Liliana Arce is vice president and general manager of Saladmaster. Pierre Skaalen is the new Vice President of Operations for Regal Ware's SynergyOps division. Ron White is the Director of Product Development and will lead the cookware and bakeware lines at American Kitchen Cookware.
Liliana Arce spent 18 years as a senior Tupperware executive overseeing worldwide operations and marketing, bringing a wealth of experience to Saladmaster. In her role as Vice President and General Manager of Saladmaster, she provides strategic direction and leadership to facilitate and achieve the company's financial goals, reporting directly to the President and CEO of Regal Ware, Ryan Regle.
Pierre Skaalen joins the team as VP of Operations, SynergyOps. Skaalen brings over 30 years of manufacturing engineering experience to Regal Ware. Previously, he was Vice President of Operations for PFERD, Inc. Under Skaalen's leadership, the SynergyOps division will focus on delivering premium products, services and marketing insights to the global food and beverage market. drinks.
Ron White brings 30 years of product development experience to Regal Ware, where he was Senior Director of Global Basketball Systems for Spalding. As the new Director of Product Development, White will focus on bringing premium cookware and bakeware to market.
"Regal Ware is delighted to welcome Liliana, Peter and Ron to our growing business," said Reigle. "Their varying levels of expertise will help grow the Regal Ware divisions. We look forward to maintaining our company's proud heritage together and having a very bright future."
ABOUT REGAL WARE, INC.
Regal Ware, Inc. is a leading, privately held, family-owned company based in Wisconsin which markets premium food and beverage preparation products. Regal Ware and its divisions bring to market meaningful solutions that improve and enrich lives by bringing families together. Our growing portfolio of leading brands, including Saladmaster®, Lifetime®, American Kitchen® and ESPRO®, are marketed and made available to millions of consumers through an omnichannel approach through direct sales, retail and commerce electronic. Regal Ware provides products and services to customers in over 60 countries around the world.
Media Contact
Jen Rogers, West Hudson+1 (201) 286-1979, [email protected]
Lori Jung, West Hudson(917) 399-6962, [email protected]
SOURCE Regal Ware