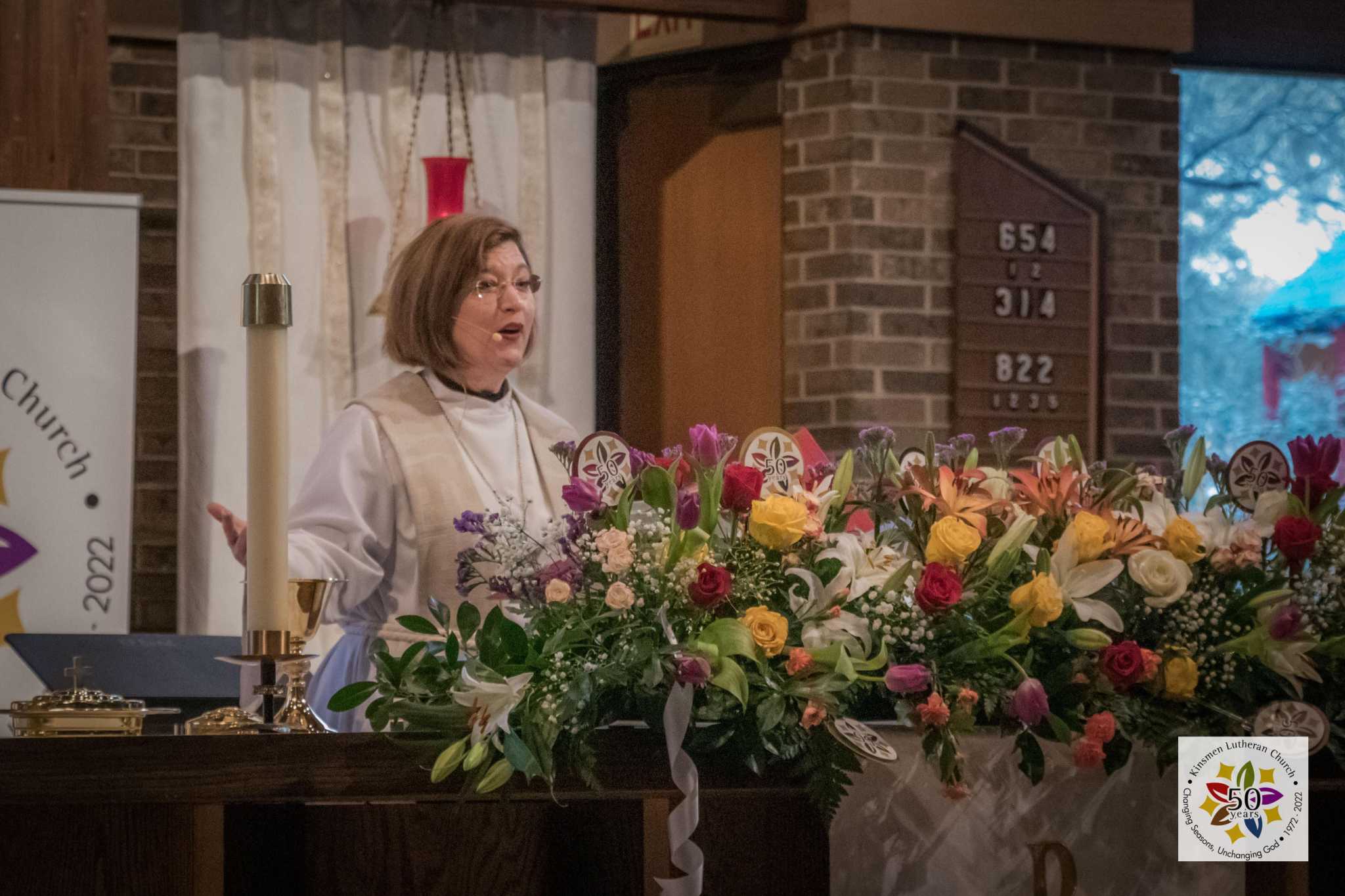 Kinsmen looks back on 50 years of 'changing seasons' at anniversary event
For the Hanson family, being active members of the Kinsmen Lutheran Church has been a multigenerational experience.
In 1990, two-year-old Andrew Hanson and his parents began attending church, where he celebrated many important milestones in his life: the birth and baptism of his younger brother, first communion, confirmation. It was there that he learned leadership skills from his youth group and got one of his first jobs.