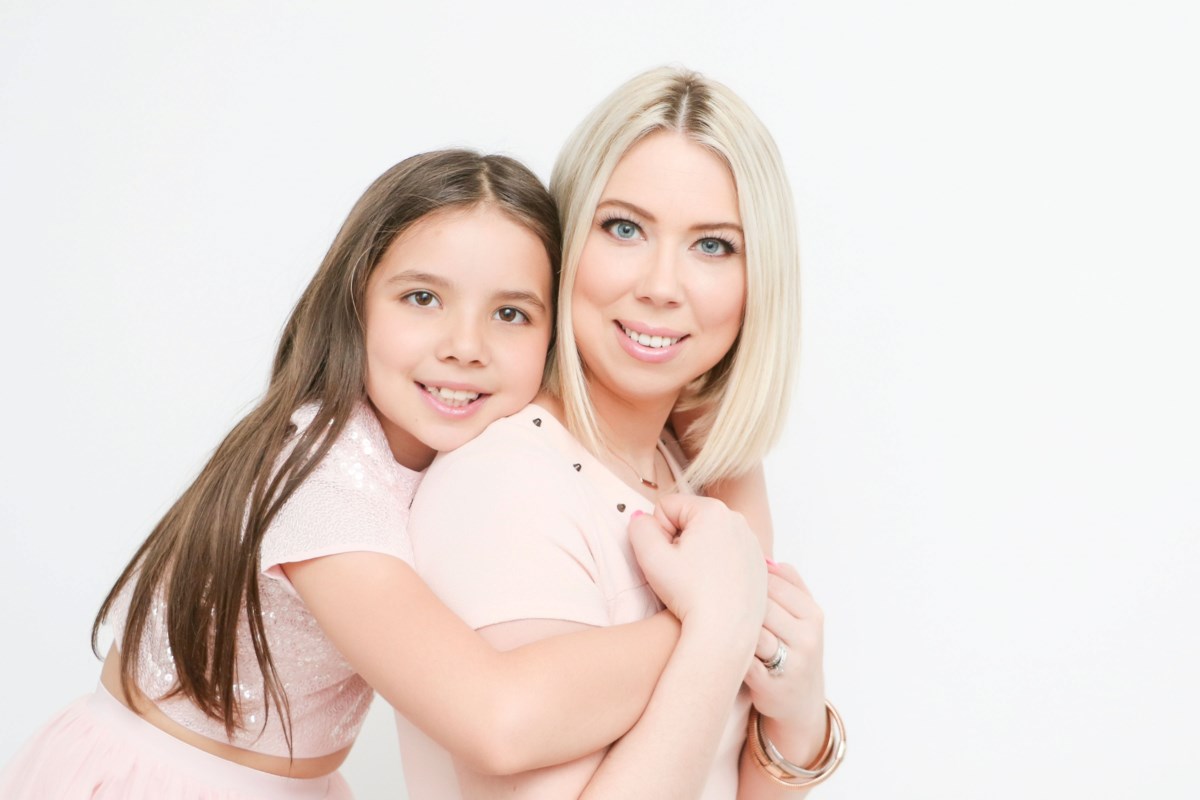 Local mum invites young girls to show off their skills in new contest
As International Women's Day approaches, Tara Filteau, mother of Innisfil and founder of Mother-Daughter Empower, encourages young girls to submit their entries for the annual "She's Got Talent" contest.
Applications are now being accepted through early April for girls aged 7-14 who have a special talent, whether it be singing, dancing, painting, acting or any other individual interest. Contest winners will be able to showcase their talents at the annual conference in May in Vaughan.
Nominations are also accepted for the organization's annual Empower Girl of the Year awards and conference. The top nominees are then invited to the annual Mother-Daughter Empower conference to be held in Vaughan at the end of May, where one of them will be named "Empower Girl of the Year".
"These are truly girls making a difference in their schools, families and communities," said organization founder and Innisfil resident Tara Filteau. "It's really exciting."
"We really encourage girls to nominate themselves," Filteau said, but clarifies that anyone can submit a nomination, whether it's a sibling, parent or grandparent.
"Girls deserve to be celebrated in every aspect and every way, and that's what we're trying to highlight," Filteau said.
Empower Girl 2022 nominees will receive bonus points for participating in the talent contest as well.
Mother-Daughter Empower was launched by Filteau three years ago after she ran for the 2018 municipal elections.
Although she didn't win, Filteau said she was inspired to start Mother-Daughter Empower after her daughter Sophia, who was eight at the time, attended several of her campaign events with she. The organization aims to build leadership and empowerment for young girls and create mother-daughter bonding experiences.
Before starting Mother-Daughter Empower, Filteau said she struggled to find female empowerment events for girls under 13.
"There's nothing I can find that we could attend together," Filteau said.
"If we can't find it, we'll create it," she thought.
Mother-Daughter Empower organizes annual conferences, workshops and retreats for mothers and daughters.
Mother-Daughter Empower has grown over the years, with just over 1,000 members from across the country. Last year, their annual event went virtual due to the COVID-19 pandemic, but this year Filteau is thrilled to be able to meet the woman.
Recently, Filteau launched a podcast, with tips, tools, and resources for raising the next generation of girls.
"Our girls are growing up in a very different world than we were raised in, and we find the podcast to be an easy way for moms to plug into the car to get those tips and tricks," she said. . "It's been fun, a lot of work, but really fun."
Filteau has three children, aged 11, 7 and 4.
"You never get bored," she said.
Filteau and his family moved to Innisfil seven years ago from North York. Filteau is originally from Montreal but has lived in Ontario for 14 years.
To complete a nomination form for the Empower Girl Awards, click here, and to complete a submission for the talent show, click here.
To learn more about the organization, visit their website here.