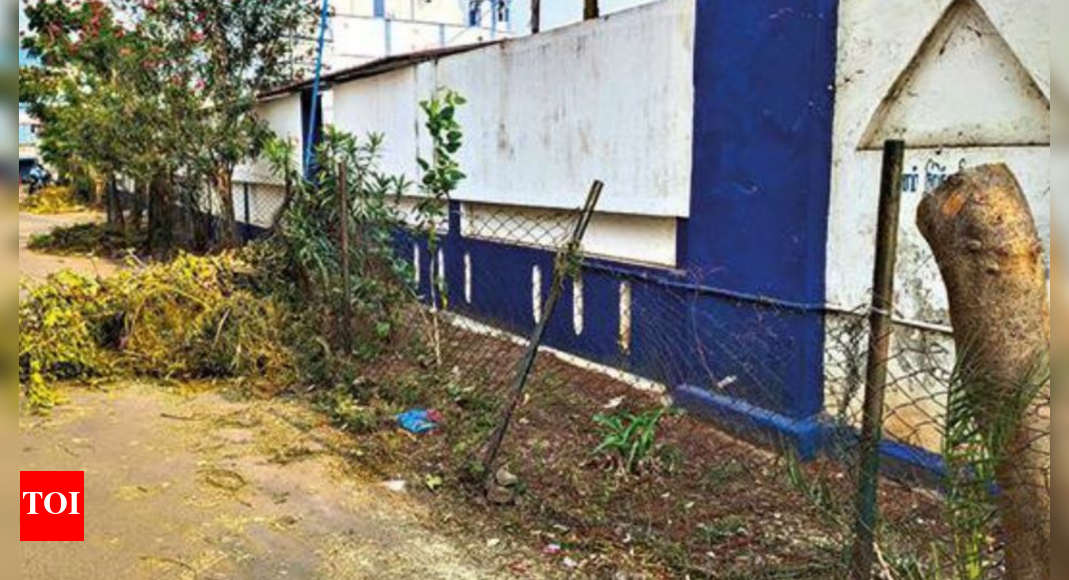 Residents oppose felling of trees near Trichy church | News from Trichy
TRICHY: The Palayakoil Viyakulamatha Church in Palakkarai has sparked controversy after its leadership allegedly felled several trees near its compound. The trees relieved residents of the scorching sun. Residents have now asked the district administration and the local body to set up a committee to protect the city's green blanket.
The issue came to light after residents claimed that around 12 native trees, including neem, tended by them bordering the church campus, were cut down by church management as the trees threatened
church property
.
Church management
, for their part, claimed that the trees were grown on their property and not in public space. "The children at the nearby school were complaining of insect bites and there was no ventilation. So we insisted that the workers prune the trees. The work was stopped shortly after the intervention of Trichy Corporation," Antony Sami, parish priest of Palayakoil Church, told TOI. Management said strangers were misusing the blinds to urinate in the open.
"Instead of pruning the branches, the management felled the tree. Also last year, trees were pruned in the locality without informing the tax or company officials," said SR Kishore Kumar, lawyer from Palakkarai.
"We will inspect the area through our tax inspector and the VAO to find out where the trees were actually planted. If they were in public space, we will file a complaint with the police," said a senior tax official.