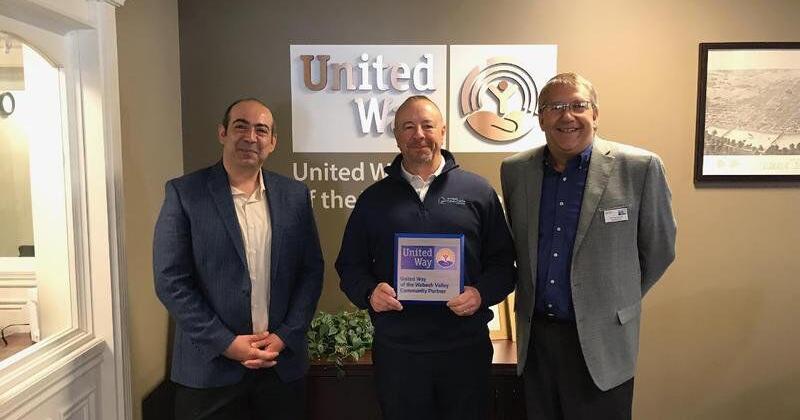 Centraide distributes $117,000 in safety net funds | Local News
On Tuesday, eleven local safety net organizations received $117,475 from United Way of the Wabash Valley to provide food, shelter and clothing to people in need.
Richard Payonk, executive director of United Way of the Wabash Valley, opened the event noting that a 2018 study found that 30,000 households in the area – 40% of the entire population – were struggling financially. , which changed the mission of the organization by decreasing generational poverty.
But, he added, many people need immediate assistance, which an ambitious long-term quest could not meet. Hence the safety net subsidies.
The recipients were chosen, Payonk said in an interview, by volunteers sifting through numerous applications from organizations.
"We have rubrics and metrics to score them and basically try to figure out who's going to make the best use of a dollar, get it to go the furthest to help the most people," he explained. "We select the best."
Those who received grants were:
• 12 Points Brown Bag Project — $2,000 to provide packed lunches to residents living in public housing in Terre Haute.
• American Red Cross — $15,000 to provide services to families dealing with disasters such as floods, tornadoes or house fires.
• Brazil First United Methodist Church — $13,750 for their Something's Cooking Pantry Blessings, which provides weekly meals, and Coats for Kids and The Shoe Ministry, which provide coats and shoes to local elementary students in need.
• Catholic Charities of Terre Haute — $15,000 for Bethany House which helps vulnerable people meet basic life needs and avoid homelessness.
• Council on Domestic Abuse (CODA) — $7,000 for case managers and safe housing for victims of domestic violence and sexual assault.
• Kid Kare Project — $15,000 to provide supplies and financial assistance to children up to age 18 in Parke, Vermillion and Vigo counties.
• Manna from Seven — $10,000 to provide food to individuals and families in need.
• Mental Health America of West Central Indiana — $7,325 to support their PATH program which provides housing and case management services to homeless people.
• Parke County Resource Center — $15,000 to provide food and hygiene items to families in need.
• St. Joseph's University Parish—$2,400 to assist the Samaritan Ministry of St. Joseph's University Parish, which provides stable housing and ordinance assistance.
• Indiana Salvation Army — $15,000 to provide immediate financial assistance to residents of Sullivan, Clay, Parke and Vermillion counties who are struggling to meet their basic needs.
John Etling of Catholic Charities said the grant would help.
"We work with a lot of transient families and individuals here in the Wabash Valley who are looking for shelter," Etling said. "We provide temporary emergency shelter and it gives these people a chance to catch their breath and reassess where they are in their path and sort things out so they can hope for more permanent accommodation. There is a financial element to getting back on your feet. "
Anna McDaniel of St. Joseph's University Parish said the funding will help "expand a ministry that we offer where someone comes to the door and perhaps needs help with stranded travelers. – petrol, a bus ticket or an overnight stay in a hotel until they can get to where they need to be for more help"
Theo Hull of Mental Health America of West Central said the donation would also help his organization grow.
"This money will go to our homeless outreach team," he said. "They will be able to provide documentation and comfort items to people who are currently experiencing homelessness. This money will help us get people off the streets and eventually house them."
David Kronke can be reached at 812-231-4232 or [email protected]