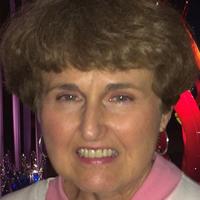 Patricia "Patty" Deel Williams | Obituary
… If your gift is to teach, dedicate yourself to teaching. Romans 12:7
KINGSPORT – Patricia Deel Williams (Patty) 71, of Kingsport, died on Saturday June 25, 2022 at NHC Healthcare Kingsport from pancreatic cancer. Patty was born on August 9, 1950 in Abingdon, Virginia. His family moved to Kingsport from Wise County, Virginia in 1952 to start a family business.
Patty is a graduate of Dobyns-Bennett High School and earned a Bachelor of Arts in Education from Stephen's College, a Master of Arts in Teaching from East Tennessee State University, and an endorsement in Information Studies from the University of Tennessee. . Patty was a member of several professional organizations, including Kingsport, Tennessee, and National Education Associations. She belonged to the American Library Association, the American Association of School Librarians, and the Tennessee Library Association, where she served on the board. She was a member of Delta Kappa Gamma and has been published in national professional journals.
She was a longtime member of the Tennessee School Librarians Association, where she served as president, treasurer, and member of the state board of directors. For several years, Patty co-chaired the Volunteer State Book Awards. Some winners have gone on to receive the prestigious Caldecott Book Prize.
During her teaching career, Patty was Teacher of the Year at Kingsport and received other academic accolades. She has served on state, regional, and national committees and task forces to advance information science goals. In 2003, Patty was honored by the Tennessee School Librarians Association as the recipient of the Clara Hasbrouck Award given annually to the top school librarian in Tennessee.
Patty also received the Louise Meredith School Library Media Award from the Tennessee Library Association. The award is presented annually to a school librarian who has made a unique and worthy contribution to their school curriculum, community, and/or professional landscape through exemplary school library media services.
Patty began her teaching career in the Sullivan County school system and early in her career moved to Kingsport City Schools where she was a teacher at Andrew Jackson Elementary School. In 1981, John's career took the young family to Knoxville where Patty began working as a budget officer at the University of Tennessee. During this time, Patty completed additional graduate studies to become a certified school librarian and fulfill her professional dream. Patty was a school librarian at Sevierville Elementary before becoming a librarian at Bluegrass Elementary School in Knoxville.
In 1990 the Williams family again followed John's career and returned to their hometown of Kingsport where Patty began 20 years of service to Kingsport Town Schools as a school librarian, first at the Abraham Lincoln Elementary School, then to the original George Washington Elementary School.
Meanwhile, Patty has been selected to be part of the design team for Kingsport's new elementary school in Washington. As such, she was able to design the library with all the traditional elements, but also innovative additions such as an open-air amphitheater and a television studio. Each day, under Patty's guidance, the students presented live school newscasts, including schoolwide "field reports" and weather reports in front of a green screen, as did the professional television channels. Washington was one of the first elementary schools in the nation to produce its own daily news and information program.
While serving as Librarian for Kingsport City Schools, Patty started a program to bring nationally recognized children's authors and illustrators to her students for in-person presentations and learning sessions. She has worked with other schools in the area to allow authors and illustrators to spend time with their students as well.
Patty retired from teaching in 2010 and transferred her talents to her favorite hobbies.
Patty was a skilled artesian working in media, from stained glass to pottery, but her chosen field was fiber art. She was good at embroidery, quilting, sewing and any other related field. She honored her friends on important occasions with custom designed and made embroidered greeting cards.
Upon retirement, Patty became an avid golfer playing several times a week. Over the years, she has scored a hole-in-one three times. She had a regular women's golf group, but also played couples golf with John.
She loved cats and had a cat companion for most of her life. While she loved them all, her favorite was her last cat, Molly. Beautiful Ragdoll cat Molly passed away two years ago.
John, Thomas and Elizabeth would like to express their gratitude for the incredible support from their friends in Tennessee, North Carolina and Georgia. The family would like to express their gratitude to their physicians, Dr. Sean Watson, Dr. Rathi Narayan, Dr. Jamal Maatouk, Dr. Paul Kramer and others at Holston Valley Medical Center and Indian Path Community Hospital and Dr. Anthony Greco of the Sarah Cannon Cancer Research Center in Nashville. The family is grateful to the staff and management of NHC Healthcare Kingsport for their incredible care and compassion during her time at the hospice there. They are also extremely grateful for the support of parish nurse Joy Eastridge and the clergy and staff of First Broad Street United Methodist Church, of which Patty was a member.
Patty was predeceased by her parents AW and Jean B. Deel.
She is survived by her husband of 49 years, John, as well as her son Thomas and daughter-in-law Elizabeth of Dallas, Georgia. Patty also leaves to mourn two generations of students who, through Patty, learned the value of knowledge and the power of information.
Family will receive friends from 1:30 p.m. to 3:00 p.m. on Wednesday, June 29, 2022 at First Broad Street United Methodist Church. A memorial service led by Dr. Randy Fry and Dr. Marvin Cameron will be held at the sanctuary at 3:00 p.m. It was Patty's wish to be cremated.
Patty was a firm believer in the value of reading to children from an early age and supported Dolly Parton's Imagination Library. The family requests that in lieu of flowers, please consider memorial gifts to the Sullivan County Imagination Library, PO Box 3045, Kingsport, TN, 37664.
Please visit us at http://www.hamlettdobson.com to leave your condolences online for the family.